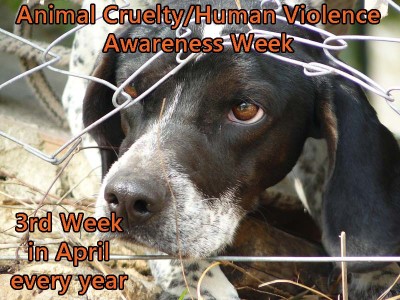 Posted on April 20, 2015 by NSC in Apr.

Animal Cruelty / Human Violence Awareness Week is a time to recognize the connection between cruelty to animals and violence toward people. Neither act is ever ok. Animal's lives do matter. Deliberately hurting them should not be excused. And it's not. Animal abuse is a crime in every state. But not everyone takes animal abuse […]

Continue Reading... No Comments.