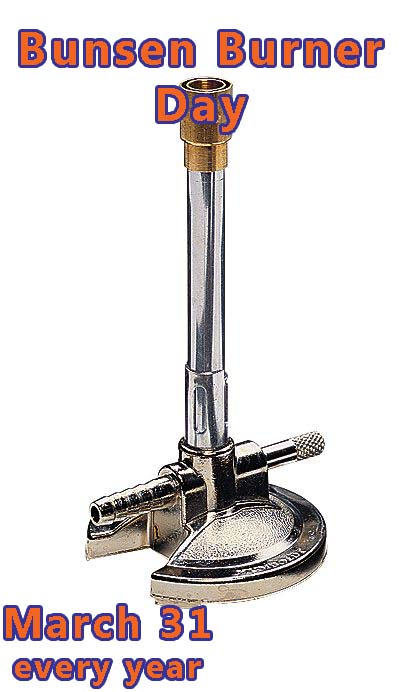 Posted on March 31, 2015 by NSC in In March.

It's Bunsen Burner Day! Did you use a Bunsen burner in school? If you took Chemistry–which you probably did–odds are good that you used this simple tool for heating your chemical concoctions. You may also have used it to sterilize an inoculation loop (you might call it a smear loop, microloop, spreader or something […]

Continue Reading... No Comments.