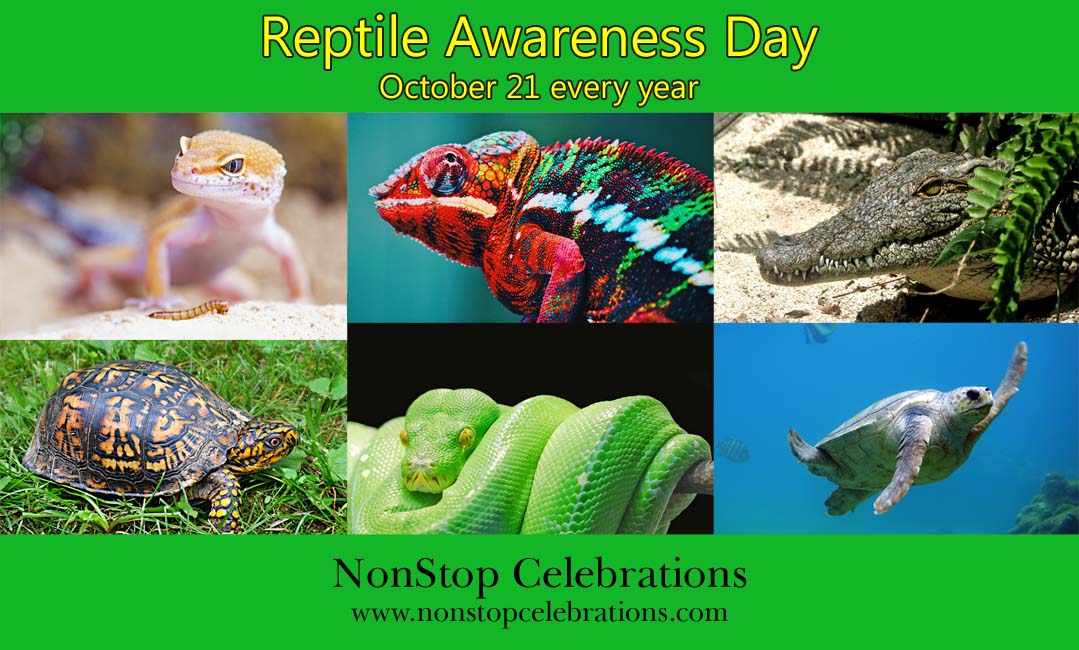 Posted on October 21, 2017 by NSC in In October.

Are you aware of reptiles? Well, of course you are. But how much do you really know about them? If the answer is "not much" or even "less than I'd like to", then today is for you. It's Reptile Awareness Day! We haven't been able to discover who started this day or when. […]

Continue Reading... No Comments.