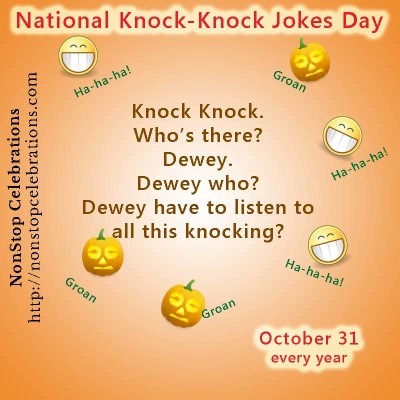 Posted on October 31, 2015 by NSC in In October.

Knock knock. Who's there? Luck. Luck who? Luck through the keyhole and you'll find out. October 31 isn't just Halloween. There's plenty of other things to celebrate, like knock-knock jokes! That's right, the day also hosts National Knock-Knock Jokes Day. We have no idea when this day started or who created it. […]

Continue Reading... No Comments.