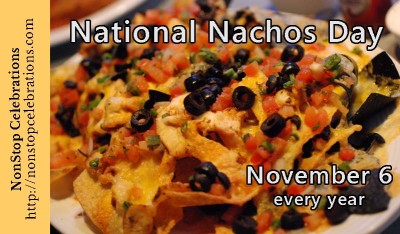 Posted on November 6, 2015 by NSC in In November.

Nachos! They're a favorite game-day (or any day) snack. Loaded nachos, complete with meat and/or beans plus tons of toppings can even be a whole meal. And today we celebrate nachos any way you like them, with National Nachos Day. Yep. You really do have an excuse to have nachos all day today. So […]

Continue Reading... No Comments.