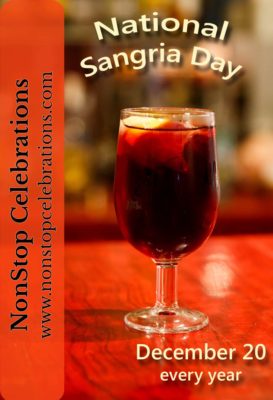 Posted on December 20, 2017 by NSC in In December.

Forget sugarplums dancing in your head. Enjoy sweet fruity wine dancing on your tongue, instead. It's practically required for National Sangria Day! Why do we celebrate sangria in December? After all, the light refreshing drink is perfect for a warm summer day. No clue! We have not been able to find who created […]

Continue Reading... No Comments.