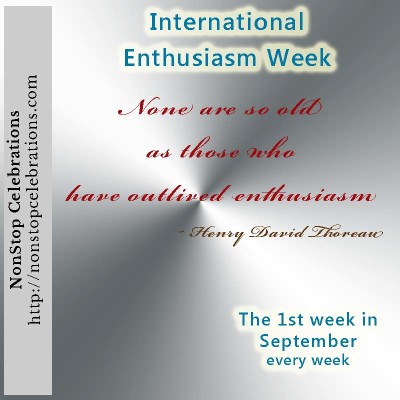 Posted on September 2, 2015 by NSC in Sept.

It's International Enthusiasm Week all week! Can you sustain enthusiasm for a whole week? You can if you're working on something you love. Something your already enthusiastic about. But wait … If you're already enthusiastic about something, why do you need a celebration week to remind you of it? Well, we really couldn't find too […]

Continue Reading... No Comments.