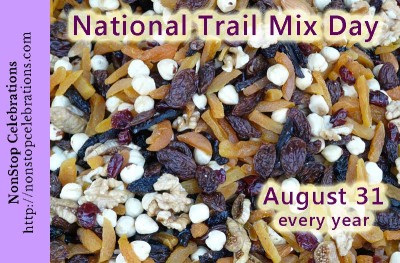 Posted on August 31, 2015 by NSC in In August.

Today we celebrate that mix of dried fruit, chocolate, nuts and more that we call trail mix. Believe it or not, this handy snack has its own day: National Trail Mix Day. We don't know who created this day or when. But all we really need to know to celebrate today is what kind […]

Continue Reading... No Comments.