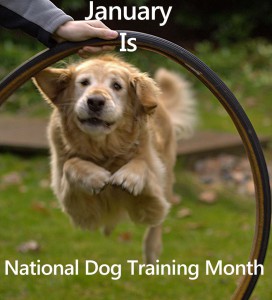 Posted on January 1, 2015 by NSC in January.

The Association of Professional Dog Trainers (APDT) started National Train Your Dog Month® in 2010 to promote the value of training in your dog's life. And professional dog trainers can help make it easier and fun for both dogs and humans. Training and socialization is important for ensuring you have a healthy, happy and well-mannered […]

Continue Reading... 4 Comments.