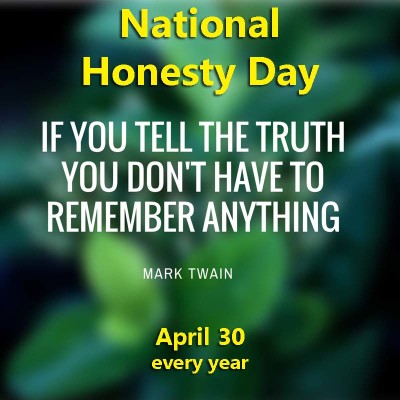 Posted on April 30, 2015 by NSC in In April.

Today we celebrate truthfulness, candor, openness, and frankness. It's National Honesty Day, a day to tell the truth openly and frankly. And truth is important. Without it we don't know who or what to trust. Lies have a way of catching up to us. Like the boy who cried wolf, we may find nobody believes […]

Continue Reading... No Comments.