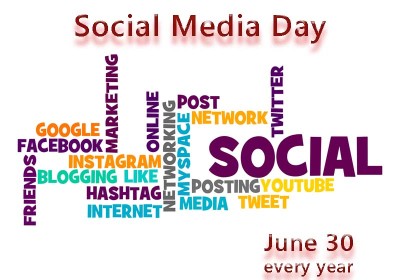 Posted on June 30, 2015 by NSC in In June.

With as much time as most of us spend on social media these days, you might call pretty much every day a social media day. But believe it or not, there's an actual day set aside to celebrate social media. Yes, it's called, appropriately, Social Media Day. The folks at Mashable came up with […]

Continue Reading... No Comments.