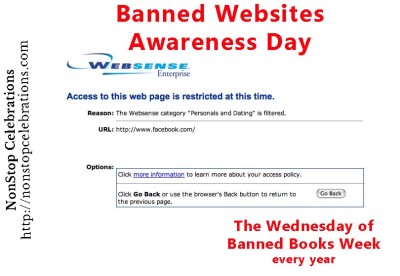 Posted on September 30, 2015 by NSC in In September.

Every year in September we celebrate Banned Books Week, usually during the last week of the month. On the Wednesday of that week we also celebrate Banned Websites Awareness Day. We have been celebrating Banned Books Week since 1982. Of course, websites are much newer than books. But they're no less susceptible to being […]



Continue Reading... No Comments.