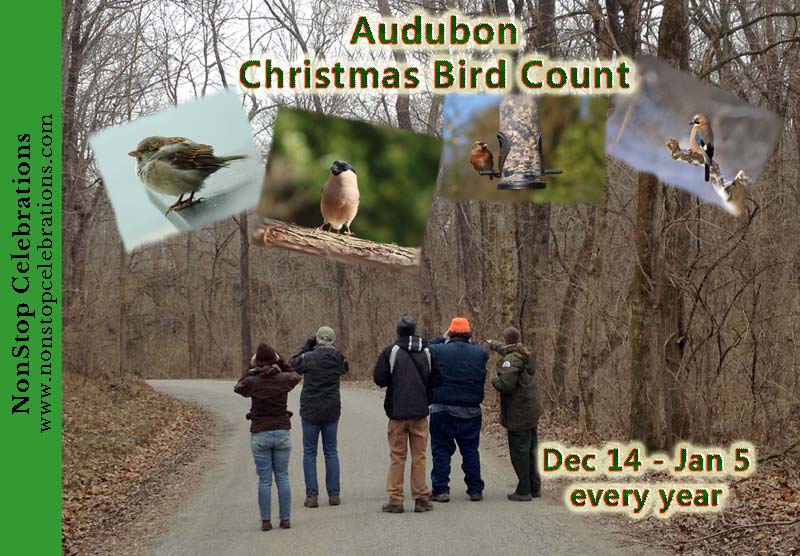 Posted on December 9, 2016 by NSC in December.

It's almost time again for the Audubon Christmas Bird Count! This citizen science effort counts birds in specific areas (15-mile diameter circles) between December 14 and January 5 every year. And you can be a part of it. Circles have been established in the US and Canada, as well as Mexico, Central America, […]

Continue Reading... No Comments.