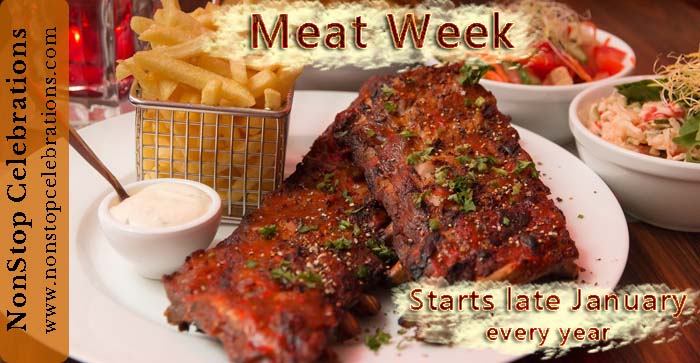 Posted on January 29, 2017 by NSC in Jan.

Meat lovers rejoice, for Meat Week is here! If it's the last Sunday in January, then it's the first day of Meat Week. According to the week's official website, this celebration involves 8 nights of feasting on meat. But not just any feasting. Coordinated feasting! That's right, a Captain in each participating city makes […]

Continue Reading... No Comments.