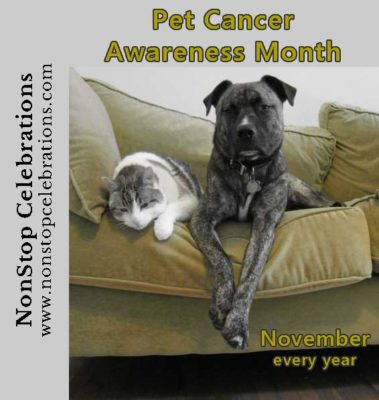 Posted on November 18, 2016 by NSC in November.

You love your furry babies, and you want them to stay happy and healthy. But they do get sick. And we do whatever we can to help them. It's hard to think about, but pets can get cancer too. Pet Cancer Awareness Month shines a light on this sad reality. It also helps […]

Continue Reading... No Comments.