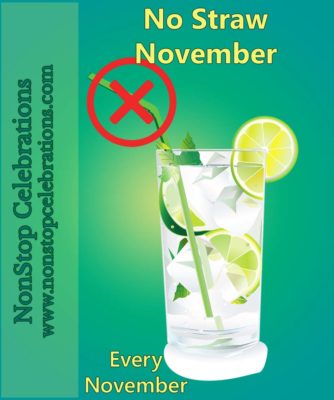 Posted on November 17, 2017 by NSC in November.

It's another month to raise awareness of plastic pollution and the problem with single-use plastics. It's No Straw November. But unlike Plastic Free July, which asks you to avoid all single-use plastics, this month focuses on just one little piece of plastic: the straw. So if avoiding all single-use plastic seems overwhelming, No […]

Continue Reading... 1 Comment.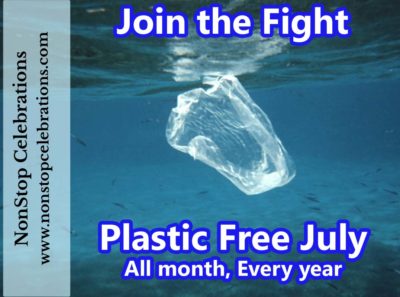 Posted on July 14, 2017 by NSC in July.

In early July we have Plastic Bag Free Day. But did you know that the entire month of July is devoted to avoiding single-use plastics? Yep, it's Plastic Free July! According to the celebration's official website, the goal of this month is "to raise awareness of the problems with single-use disposable plastic and […]

Continue Reading... No Comments.