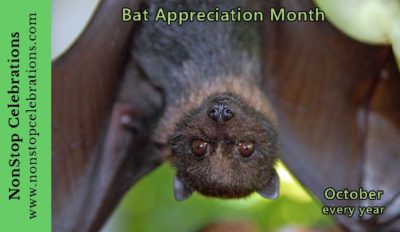 Posted on October 7, 2016 by NSC in October.

All month we're celebrating the often misunderstood and feared bat. Yep, October is Bat Appreciation Month. But you shouldn't fear or hate bats. They're fascinating little critters. And while some are quite odd looking, others are downright cute (yes, cute!). We're not sure who came up with Bat Appreciation Month. Everyone seems to […]

Continue Reading... No Comments.