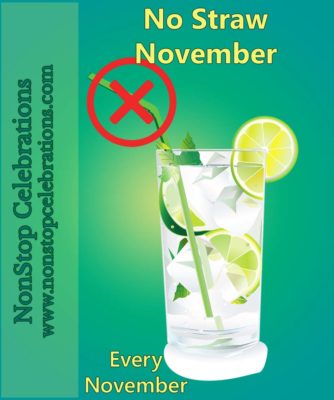 Posted on November 17, 2017 by NSC in November.

It's another month to raise awareness of plastic pollution and the problem with single-use plastics. It's No Straw November. But unlike Plastic Free July, which asks you to avoid all single-use plastics, this month focuses on just one little piece of plastic: the straw. So if avoiding all single-use plastic seems overwhelming, No […]

Continue Reading... 1 Comment.