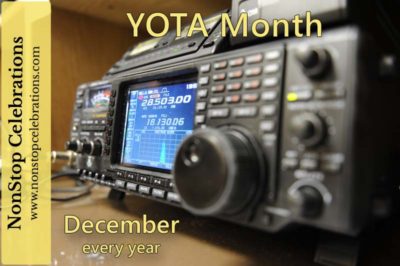 Posted on December 6, 2017 by NSC in December.

Every December the amateur radio community celebrates Youngsters On The Air Month, or YOTA Month. The goal of this month is to introduce young people to amateur radio. And hopefully get them passionate about the hobby. During this month stations go on the air with YOTA as part of their call signs. […]

Continue Reading... No Comments.