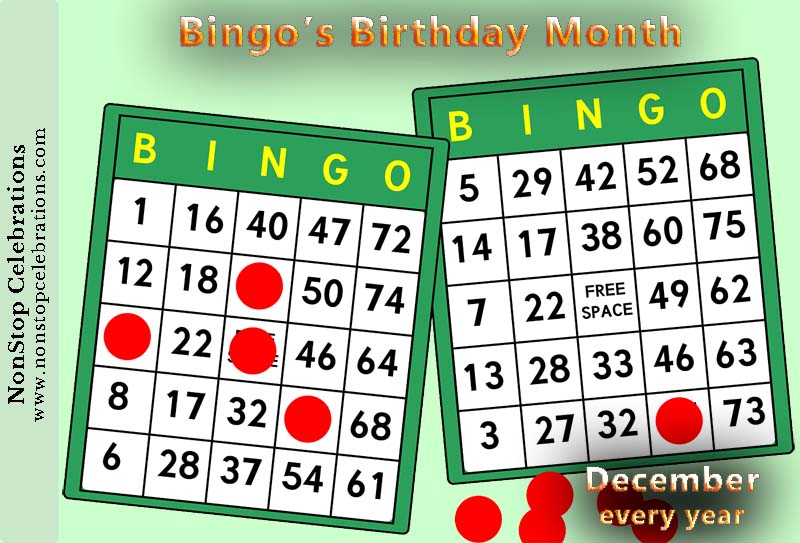 Posted on December 20, 2016 by NSC in December.

If your birthday's in December, you share a birthday month with the Bingo game. That's right, we're celebrating Bingo's Birthday Month all December! (Don't you wish someone would celebrate your birthday all month?) You do know bingo right? It's a simple game of chance: All players get their own game cards/boards. Each card […]

Continue Reading... No Comments.